Picture this: May 27, 2023, in Baku, Azerbaijan, at the Heydar Aliyev Center Park. A combination of 300 LED drones and 10 pyro drones were revved up, ready to put on a spectacle in the sky. Their mission: to create symbols and images dedicated to three special occasions – the 50th anniversary of the World Taekwondo Federation, Azerbaijan's Independence Day, and the 100th birthday of Heydar Aliyev.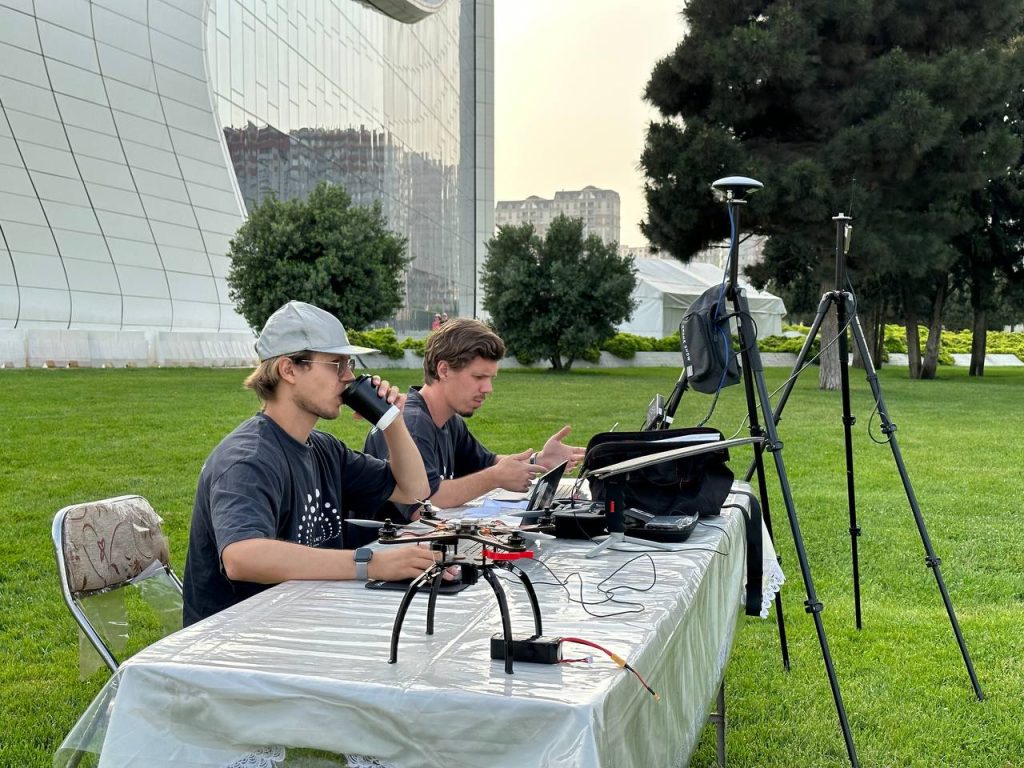 As experienced creators in the drone show industry, we knew we had challenges ahead. We had to use a smaller quantity of pyro drones than usually, and getting them to blend with our LED drones in a coherent, vibrant display was a tricky task. But, with our dedicated team at the helm, we transformed these challenges into stunning, fiery moments each time a pyro drone lit up the sky.
Bringing the show to life required more adjustments than usual. The main issue we faced was due to the grass at the launch site not being cut adequately. The drones weren't sitting right, tipping over when disturbed, even by the slightest breeze. It was a hiccup we hadn't expected, but we embraced the challenge.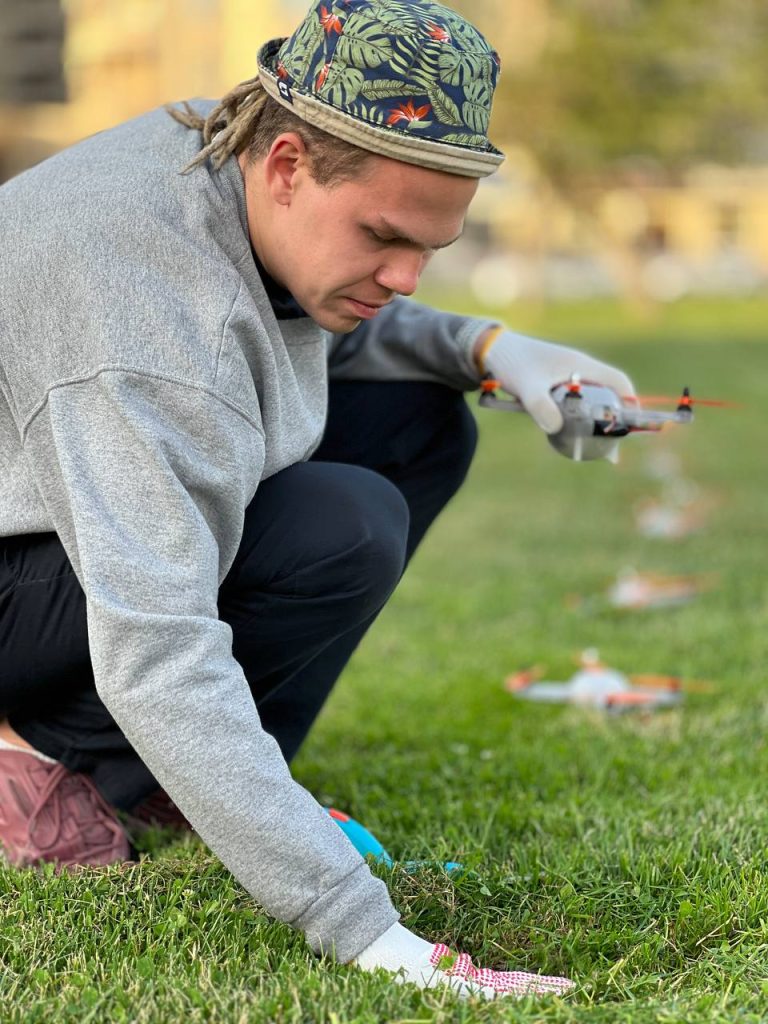 To navigate this hurdle, we got some grass scissors to create individual patches for each drone. This bit of hands-on problem-solving ensured our drones were steady and ready for the performance.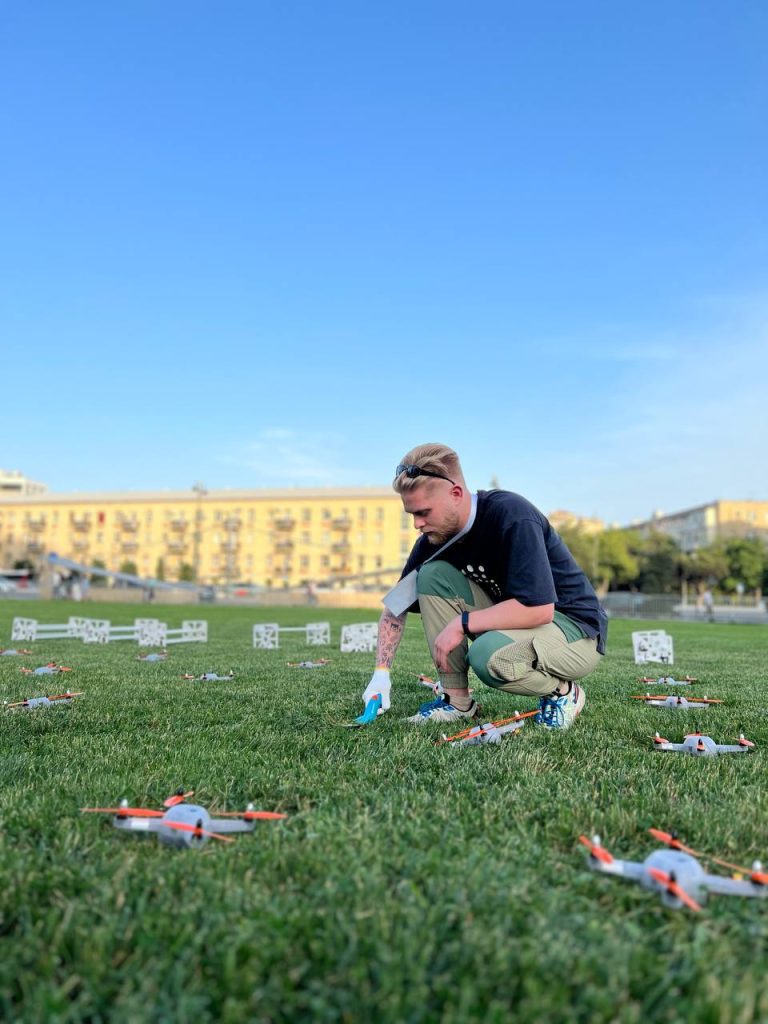 The endgame of all these efforts? A truly memorable light show in the sky. As the drones ascended to the soundtrack of "Azerbaijan" by Muslim Magomaev, every movement outlined the celebration of Azerbaijan's Independence Day. The drones effortlessly drew images paying tribute to Heydar Aliyev's 100th birthday, alongside the melody of "The People Will Say Heydar."
And as the drones pirouetted in the air, the pyro drones made their timely appearances, adding the perfect touch of drama to key moments in the sky. The highlight was our one-of-a-kind finale, featuring the world Taekwondo anthem and a symbolic Taekwondo performance created by our fleet of drones.
That night in Baku, we delivered more than just a drone light show. We combined technology, creativity, and years of experience to create a truly enchanting performance. It was a display of what's possible when we embrace challenges and use them as opportunities for innovation.