When Sager Drones, a local drone company, approached us with mission impossible, we embraced the challenge. The mission was to create an inimitable drone show dedicated to Amman's National Military Day with only four days to spare.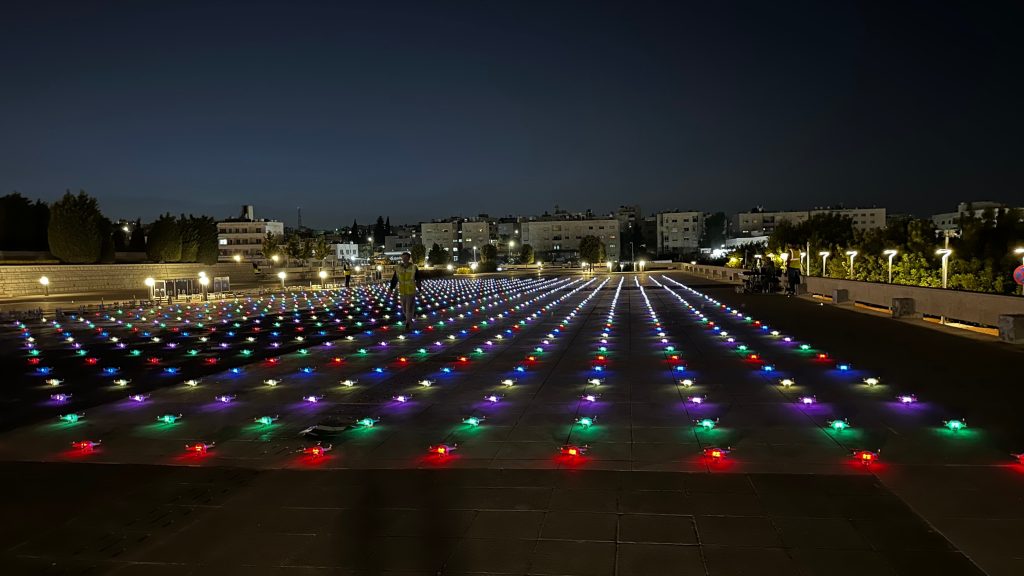 The countdown had begun. With every tick of the clock, our team worked tirelessly to design and prepare a fleet of 1,000 drones, and even run a crucial test launch on the day of the show itself. The road was bumpy, with unpredictable winds threatening to disrupt our well-laid plans.
Nevertheless, we knew the show must go on. Backed by manual preparations and unshakeable determination, we made the brave call to proceed with the launch, despite the gusty winds and the ambiguous weather forecast.
The result? A spectacle of 1,000 drones lighting up the Amman sky, a successful event that unfolded seamlessly under the starlit blanket. As half the capital congregated to witness this enchanting spectacle unfolding live, countless others watched from their homes, spellbound by the live telecast.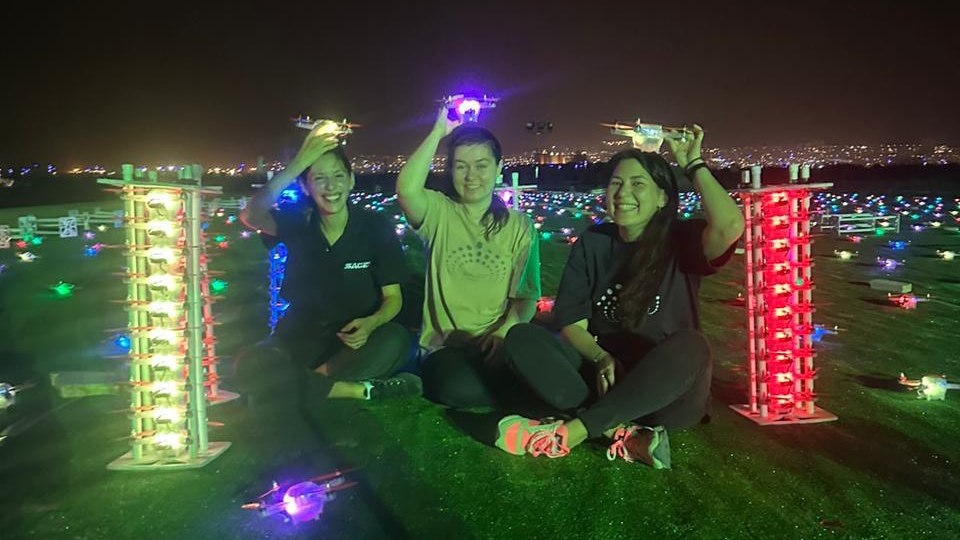 This wasn't just a show; it was a testament to persistent hard work, unwavering commitment, and the audacity to dream big. It showcased what we at Lumasky are all about – turning the impossible possible.