Drones have long captivated our imagination, soaring above us with an air of mystery and awe. Drone light shows are becoming more common nowadays, and no wonder the artists keep experimenting with the visual part of the show. Now Lumasky Drone Show is going to present you drone QR codes, a new form of intersecting with the audience.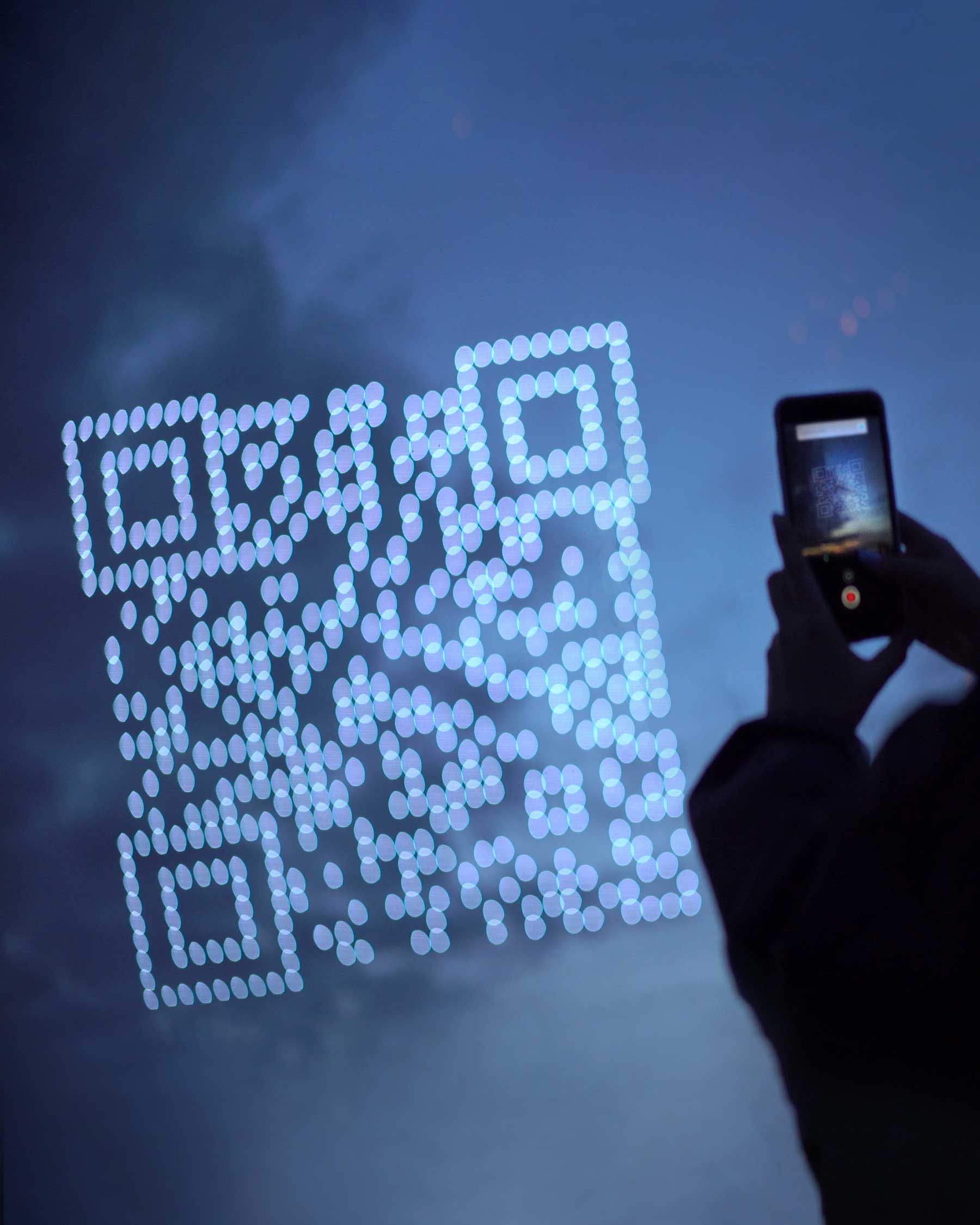 What is a QR code?
Ah, the marvel of QR codes! These little squares bursting with endless possibilities are like gateways to a world of information and experiences. Imagine a mesmerizing dance of black squares against a pristine white background, forming a unique pattern that holds secrets within. That's a QR code! It's not just an ordinary barcode; it's a gateway to a treasure trove of data. Whether it's a simple text message, a website URL, or even contact details, a QR code can store it all.
To unveil the wonders hidden within a QR code, you need a scanner, a digital explorer in your pocket. Luckily, smartphones come equipped with QR code reader apps that bring the magic to life. Just point your device at the code, and like a magician revealing a grand illusion, the scanner decodes the code's secrets. A website springs to life, text appears before your eyes, or contact information gracefully dances its way into your phonebook.